Contemplation in colors - Evgeny N. Trubeskoy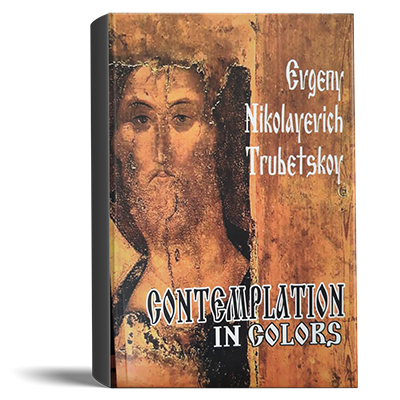 Contemplation in colors - Evgeny N. Trubeskoy
The real "Etudes of Russian iconography" rose in the days of the great
world war and were completed in the days of the Russian revolution.
The first two were issued in the form of separate brochures, and the
last one appeared in "Russian thought" (January, 1918). It is only
natural that the reader will find in them the resonance of catastrophic
events, which Russia suffered in the last few years. It is not a mere
coincidence. Namely, the catastrophic events of our days made the
author realize more closely the ancient Russian religious art, also
born in days of difficult temptations and providing an answer to the
great suffering of the people.
That is why, by reissuing those etudes, I did not deemed it necessary
to change in them that which was caused by the conditions of the
time. May they carry the seal of the epoch in which they arose.

Evgeny Trubetskoy
Moscow, 22nd September, 1918